Well it's actually an MCU/SoC I'd say, but it's RISC-V, and as demonstrated can run Linux! Essentially just another community-led gem from the great people at Pine64.
For anyone that does not know, SBC is a Single Board Computer, eg can compute like an end user device. This is akin to a Raspberry Pi or similar. A MCU or MicroController Unit else SoC aka System on-a Chip is more like a dedicated device that you have to write your own firmware for such as an STM32 or ESP32 module.. This thing REALLY blurs those lines.
At this late time of writing there is also USB device support at 480Mbps, partially working ethernet, fully working GPIO, and wi-fi underway.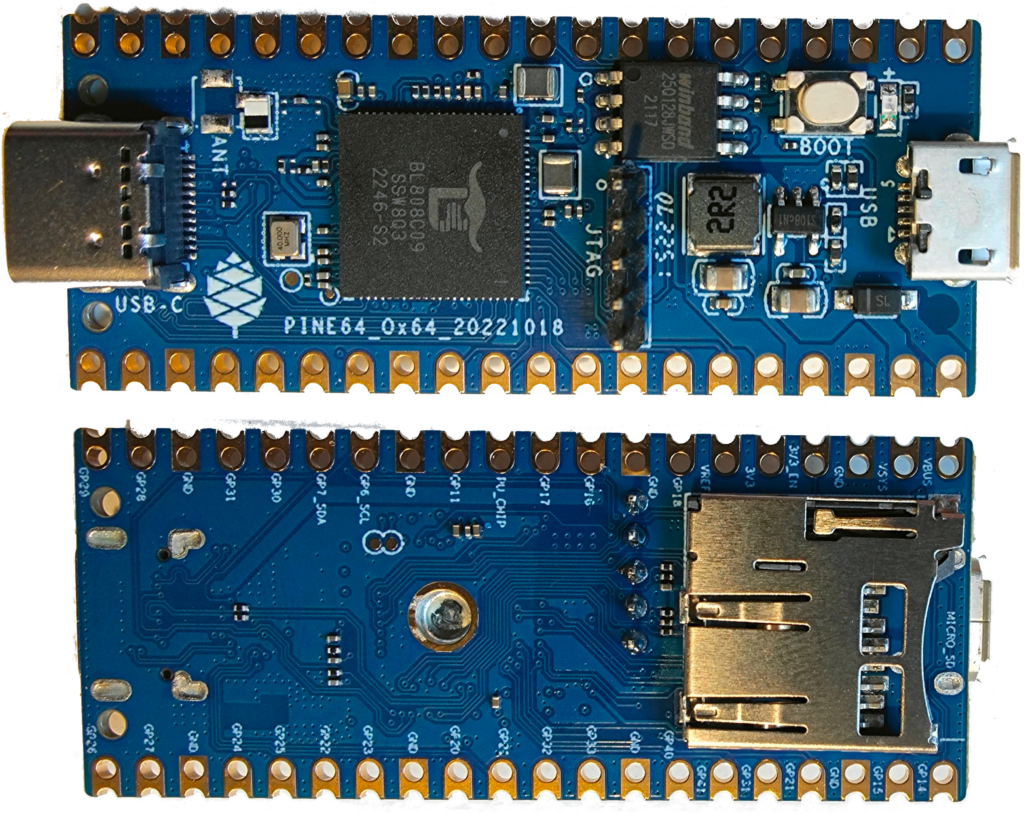 Or watch inline here;
For the code, it's pretty much all on Github. Here is how Alex Horner linked and described the repo's for you;