So, I got really confused here. I thought this was the $40 VARDAGEN – which is what I had ordered from IKEA – but then the order was cancelled as they could not fulfil it so I picked it up in-store instead. As you can see it has has article number 503.299.00 but that does not exist on the IKEA website, instead it matches HEMKOMST as far as price and design goes. There is an Ikea 365+ frying pan with article number 504.842.60 but that is different again.
Anyway, this one is actually the more expensive option, so you'd expect it to be/do better…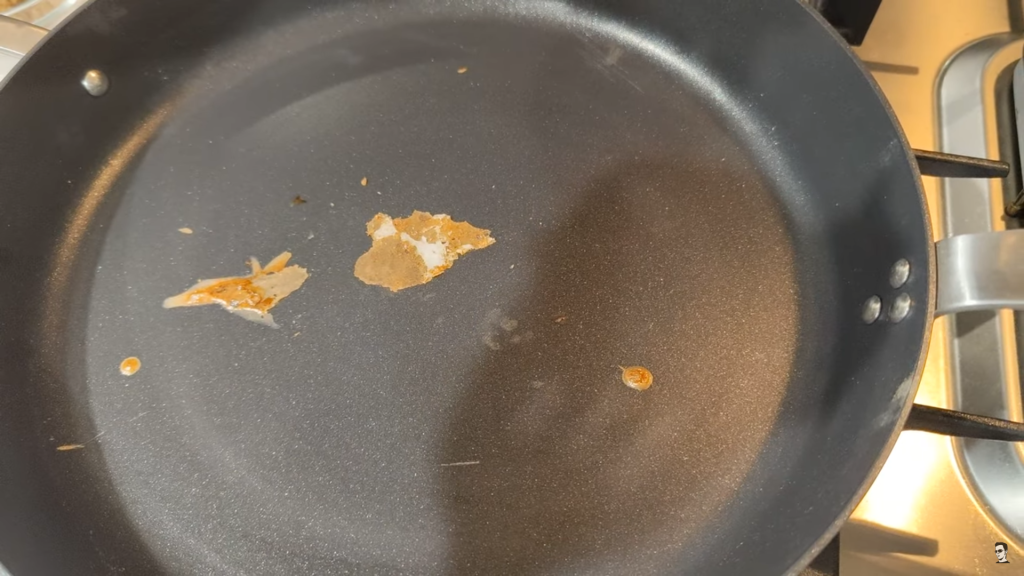 The sugar at the end didn't actually stick much, but I think that's the rapid cooling. The metal would have shrunk quick, and disengaged from the caramelised sugar.
Long story short, it was more expensive than I'd like for a pan that looks quite good, but just is not. I'll keep using it, and maybe do another review later, but for now my preference is the Anko 32cm of similar design, which is now also $1 more at $25.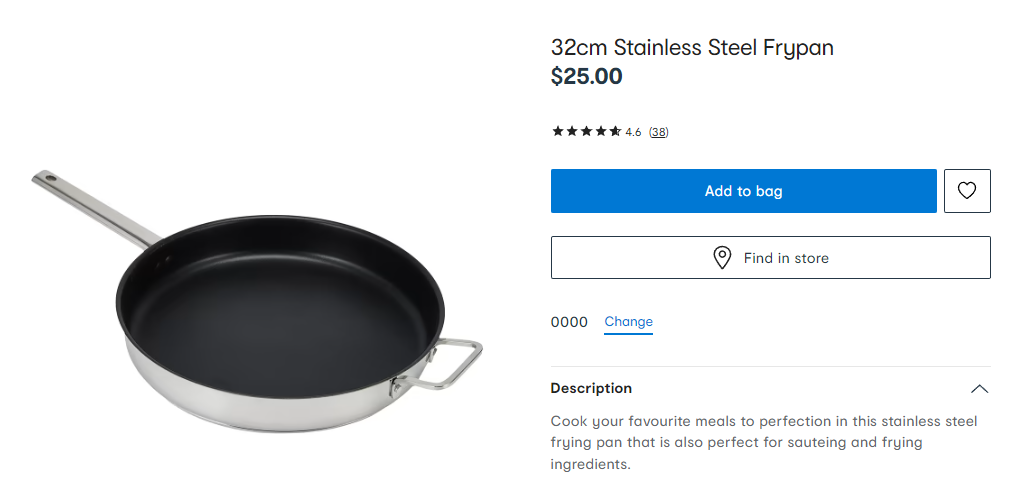 As you might have been able to tell, that video recording was handheld as I forgot my tripod. I find it annoying and t shaky, but maybe some people like that. Do let me know.
Or watch inline here;